Last updated on February 3rd, 2022
7 Most Secure CMS Providers for Your Website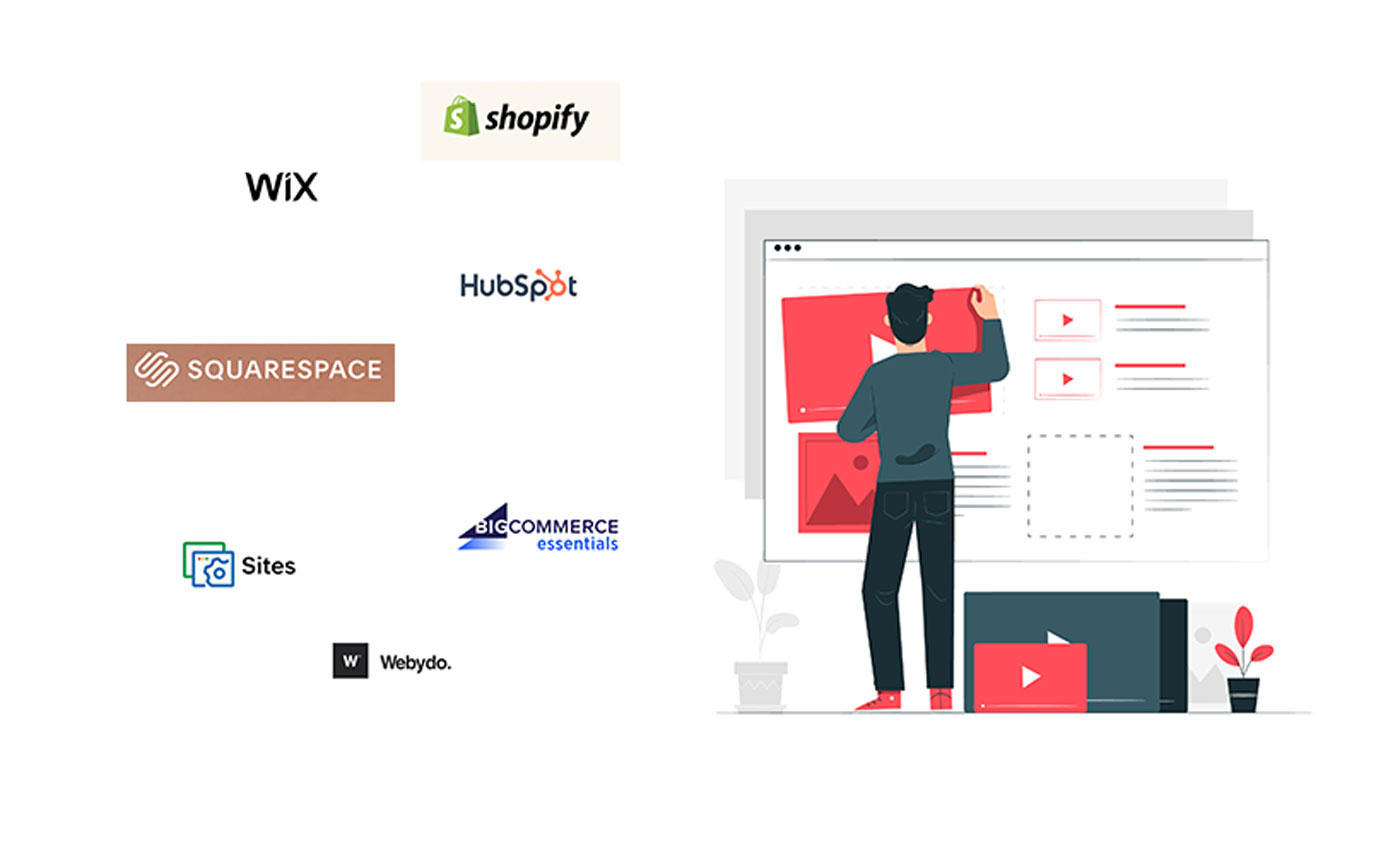 Choosing the right CMS for your website can be a daunting task. There are many CMS providers out there, all of which have their own set of features. However, not all of them are created equally. Some might be better suited for your needs than others.
The most secure CMS providers for your website will depend on what you plan to use it for. If you need a content management system that is compatible with mobile devices, then WordPress is probably the best option for you. If you plan to use it as an e-commerce platform, then Shopify might be the best choice.
Ultimately, it's up to you to decide which CMS provider is the right fit for your needs!
What is a Content Management System (CMS) Platform?
A content management system (CMS) platform is a software that is used for managing the content of a website. It helps to create, edit, and publish content on the web. A CMS can be used by both non-technical users as well as developers for creating websites.
The CMS manages the content of a website with help of an administrator who can control what type of data is stored in it. It also provides security features like password protection and encryption to keep the data safe from hacking attempts.
Below are the 7 most secure CMS providers for your website, based on five key dimensions: Security, Content Management, Functionality, Ease of Use, and Cost. #1. Hubspot CMS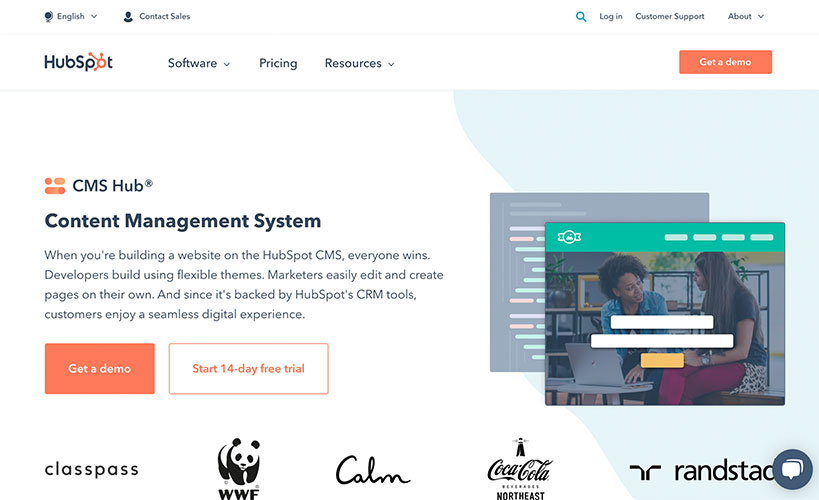 Pricing: 14-days free trial – $23/month
HubSpot CMS is a content management system that is used to manage the content of websites. It can be integrated with other HubSpot products like HubSpot CRM.
The CMS provides tools that allow marketers to create, edit, and publish content on their website. The CMS also provides tools for managing users, creating landing pages, and sending emails. The CMS was created by HubSpot in order to help marketers with their workflows. It was created with a focus on simplicity, allowing users to create content without any programming knowledge.
In addition, the CMS allows developers to build from flexible themes that are already available with the system. This means that they don't have to worry about building from scratch every time they need a new website or app. Also builtin security features, so we don't need any other third party security like Cloudflare, Sucuri and more.
#2. Zoho Sites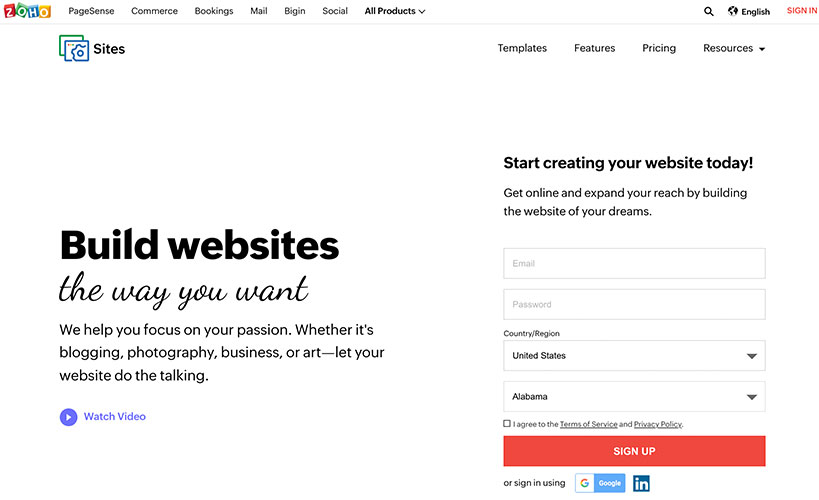 Pricing: 15-days free trial – $8/month
Zoho Sites is a web-based application for creating content in an easy way. It is fast, simple and affordable for anyone to use.
You can create custom websites, blogs or portfolios on Zoho Sites with just a few clicks of your mouse. You don't even need to know anything about coding! Anyone can learn how to create sites on Zoho CMS within minutes of signing up.
The CMS helps you focus on your passion, whether it's blogging, photography, business or art – let your website do the talking.
#3. Shopify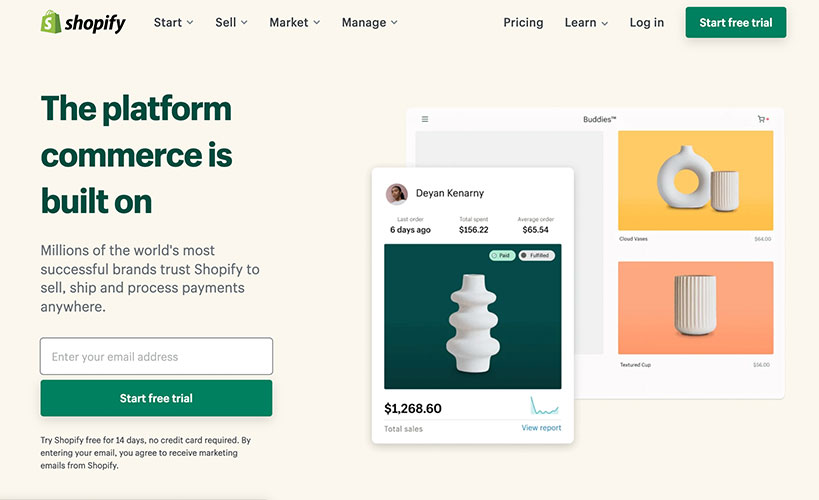 Pricing: 14-days free trial – $29/month
Shopify is an online e-commerce service that allows entrepreneurs to start their business without any hassle. Shopify offers the best features like integrated payment processing, cross-border shipping support, mobile point of sale (POS) and much more.
A couple of years ago, Shopify started to offer technology solution for individuals who wanted to run their own online store. They now support millions of the world's most successful brands.
Shopify is a platform that provides an easy-to-use solution for online retail businesses. It has been around since 2006 and is now used by over 600000 merchants in 150 countries, Half of them are in the USA, up from 25% in 2016 and it processes payments totaling to $3 billion annually.
#4. Squarespace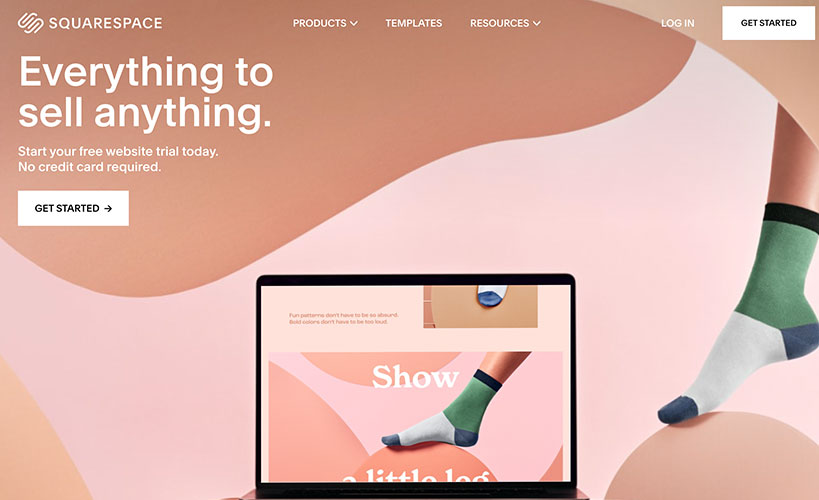 Pricing: Start with a free trial – $16/month
Squarespace is a website-building service that helps anyone make a professional-looking website. Whether you're starting a business or personal blog, Squarespace will give you the tools to get your idea off the ground.
Squarespace gives you all the tools to create your beautiful website without ever having to worry about coding. They have over 1000+ stunning templates to choose from, so you can find one that matches your needs and style.
Best of all, Squarespace doesn't require any technical know-how whatsoever. They will help you every step of the way with their team of experts who are available 24/7 via live chat or by phone.
#5. Wix.com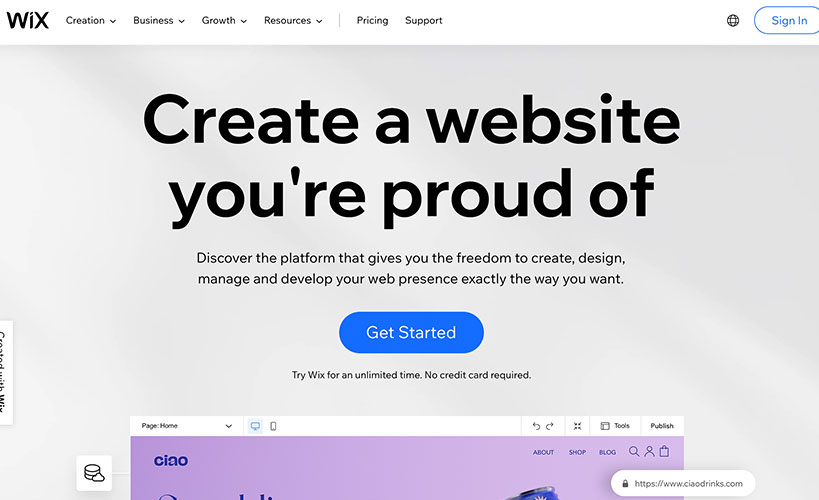 Pricing: 14-days free trial – $14/month
Wix.com Website Builder is a website builder that gives you the freedom to create, design, manage and develop your web presence exactly the way you want it to.
The website builder has a wide variety of templates which means you don't need to be a top-class designer or developer in order to build your own website. All you need is the ability to choose from the many different websites templates and customize them as per your needs.
Website builders are advantageous as they allow individuals with no coding skills as well as design skills, create their own personalised website with ease.
#6. BigCommerce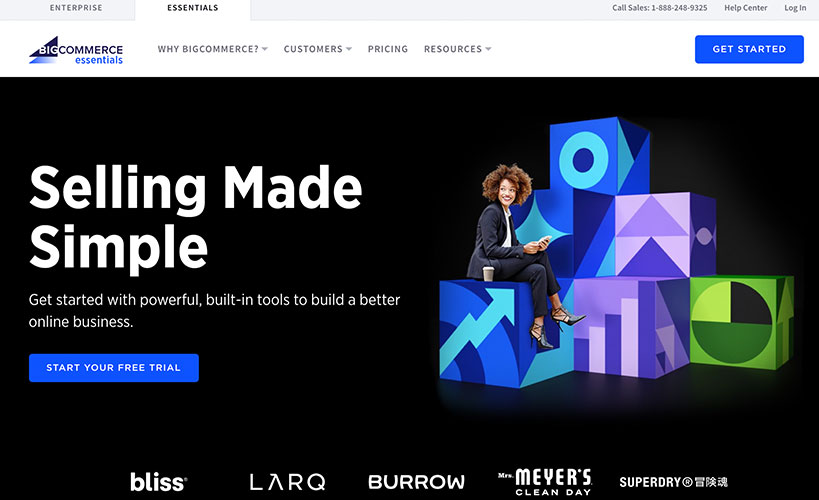 Pricing: 15-days free trial – $29.95/month
BigCommerce is the best choice for business owners who want to start an online store and build a better business. BigCommerce has been developed as an ecommerce platform that is built to grow with you, as your needs and goals change. This platform is available as both a complete hosted solution or as software-as-a-service (SaaS). It's designed to offer its users with a competitive advantage in today's ever-changing ecommerce landscape.
With BigCommerce, you can create scalable e-commerce sites without any tech expertise or outsourcing. It also simplifies online shopping with its tools like multistore, multi-language and multi-currency support.
#7. Webydo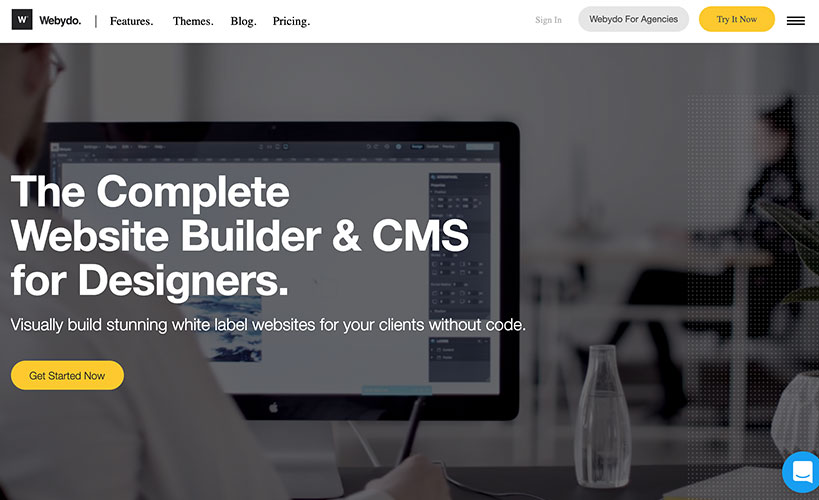 Pricing: 30-days free trial – $90/month
Webydo is a complete site builder & CMS for designers that makes websites without code. With Webydo's drag-and-drop interface, you can create a beautiful and fully functioning website in minutes without any coding skills! But not only does Webydo make it easy to create your own professional looking sites, it also includes all of the features you need to run a successful online business: unlimited hosting space, apps for online payments and social media integration.
Conclusion:
The CMS or Content Management System is an essential part of any website. It is what decides how content is managed and what features it has. While picking a secure CMS for your website might be an easy task, it still requires careful consideration. The main purpose of this article is to help you with that and offer some insight into the best picks for the most secure CMS providers.
Cloud HostingCMSDigital SecurityHostingSecurityWeb RevolutionWebsite Builder
Aroound
aroound.com is a blog website with the aim to provide you the latest information around world. It helps you find the most relevant blogs on any topic.
Don't miss on latest updates