Last updated on December 30th, 2021
Best Cryptocurrency Exchanges and Trading Platform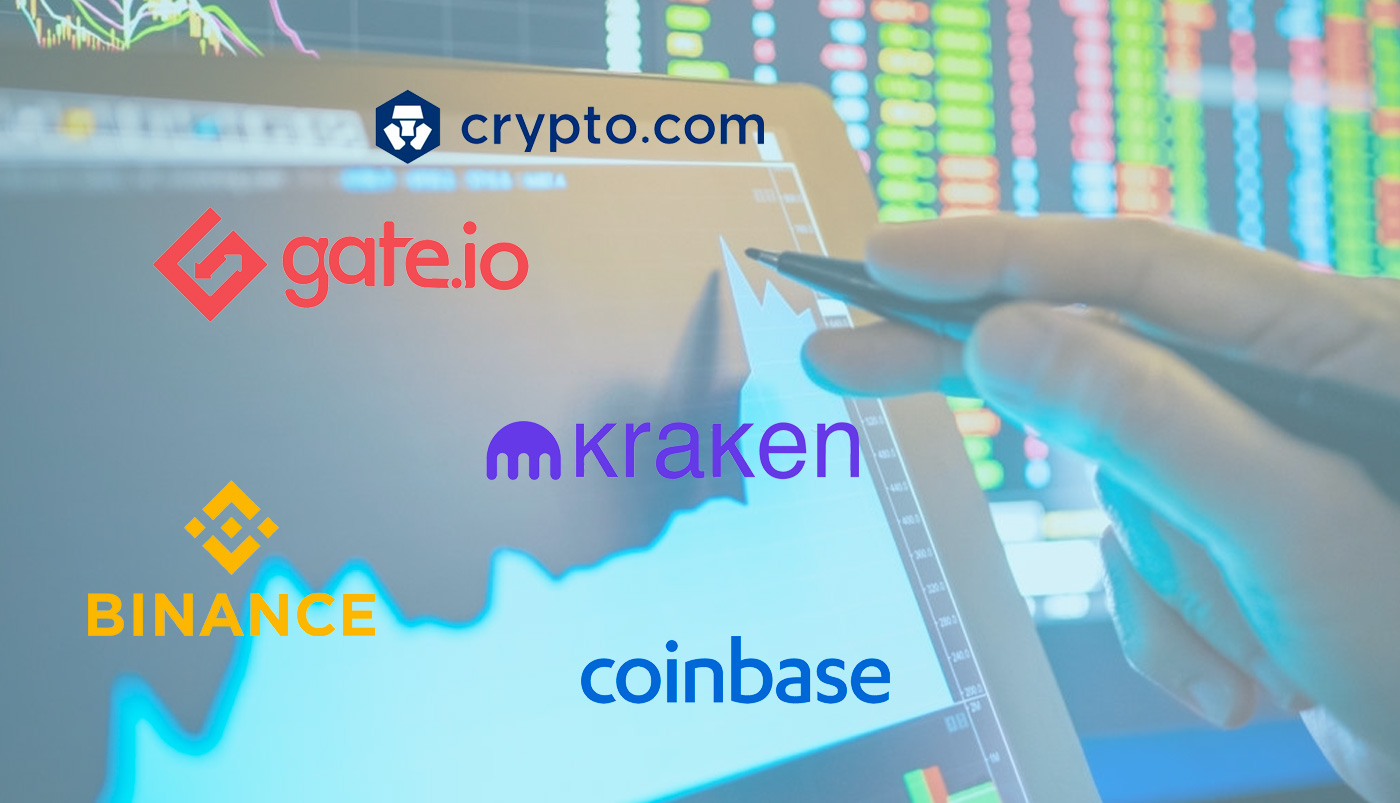 Every crypto trader is looking for a secure and reliable exchange to buy, sell and trade cryptocurrencies. And one of the most popular questions is what is the best crypto exchange platform in the world?
There are over 200+ crypto exchanges in the world and each one of them has its advantages and disadvantages. The common features that make a crypto exchange desirable are: security, liquidity, reputation etc.
What is Cryptocurrency and How Does it Work?
Cryptocurrency is a digital currency that is structured in such a way that it can't be copied and is not controlled by any single entity. Bitcoin was the first decentralized cryptocurrency ever created, through Satoshi Nakamoto's whitepaper Bitcoin: A Peer-to-Peer Electronic Cash System.
Cryptocurrency is a digital currency that uses cryptography to secure the transactions and to control the creation of new units. Cryptocurrency wallets are used to store, send, and receive digital currency.
How To Trade Cryptocurrency with the Top Exchanges
Trading cryptocurrency is similar to trading stocks. It is used for speculation and can also be considered as an investment.
There are many exchanges that you can trade cryptocurrencies on. These exchanges are not regulated by any government or central bank, so there is no guarantee about the safety of your money. All exchanges have their own pros and cons so you should be aware of all the risks before making your decision on which exchange to use.
Trading cryptocurrencies can be a bewildering task. We've compiled a list of the best cryptocurrency exchanges, including the most secure and the most beginner-friendly platforms.
Binance is one of the world's largest cryptocurrency exchanges and has been unable to provide services to U.S. customers due to regulatory issues. Binance.US (BAM Trading Services) is a US-regulated cryptocurrency trading platform with many features and benefits.
Coinbase is the world's most popular cryptocurrency wallet. It allows users to securely buy, sell, store, and trade cryptocurrency like Bitcoin (BTC), Ethereum (ETH), and Litecoin (LTC). Coinbase was founded in 2012 by Brian Armstrong and Fred Ehrsam. The company is based in San Francisco, California.
FTX is the exchange for traders. A trading platform with features catered to the needs of traders in the cryptocurrency space. With low fees, up to 101x leverage, and a variety of coins available to trade, FTX is set to be the leading trading platform in the space.
Kraken is the world's largest bitcoin exchange according to euro volume and liquidity. It's also one of the world's most secure and trusted crypto exchanges and has 100% cold storage, which means your crypto is always safe, even if we're offline. Kraken lets you buy or sell coins like Bitcoin (BTC), Ethereum (ETH), Litecoin (LTC), Monero (XMR
KuCoin is a Hong Kong based cryptocurrency exchange that offers easy and efficient crypto trading. The platform is well-known for its low fees and fast transactions.
Huobi.com is the world-leading Bitcoin and Ethereum trading platform, providing secure and convenient trading services for hundreds of digital assets.
Huobi is a digital asset trading platform and exchange based in Singapore with headquarters in Beijing. Huobi has global operations and provides trading services to users across multiple countries and regions. Huobi holds the record of the largest Bitcoin trade volume globally, and is one of the world's leading exchange platforms for Ethereum, XRP, Litecoin, Ethereum Classic (ETC), EOS, Dash, Zcash .
Bitfinex is the world's most advanced digital asset trading platform. The user-friendly interface is very intuitive and allows for quick order entry, charting, and order management.
Gate.io is a cryptocurrency exchange that provides safe and transparent transactions. We have a wide variety of coins, with almost all of the major coins being traded on our platform. With Gate.io, you can trade cryptocurrencies in three different modes: spot trading, margin trading, and futures trading.
Bybit is one of the fastest growing cryptocurrency exchanges in the world. You can buy and sell crypto instantly, as well as trade on their platform for a range of different coins. As Bybit has grown as a company, they've made sure to provide top-notch customer service and offer a wide variety of helpful trading tools to make your experience as smooth as possible.
Gemini is a regulated cryptocurrency exchange, wallet, and custodian that makes it simple and secure to buy bitcoin, ether, and other cryptocurrencies. Founded by Cameron and Tyler Winklevoss in 2014 and based in New York City, Gemini is the world's first federally-regulated digital assets exchange.
The world is changing and crypto is a large part of the future. Crypto.com is on a mission to accelerate the world's transition to cryptocurrency by creating a secure and easy-to-use digital wallet for all digital currencies, from bitcoin to ethereum and more.
Bitstamp is the world's longest-standing crypto exchange. We provide the fastest way to buy and sell Bitcoins, Ethereum, Ripple and other cryptocurrencies. Bitstamp is fully regulated by the Luxembourg government, which has given it strict rules to follow in terms of security and customer funds.
Coincheck is a leading and popular cryptocurrency exchange based in Tokyo, Japan. It offers trading in popular cryptocurrency pairs such as Bitcoin, Ethereum and more for as little as 500 JPY. Coincheck's most notable feature is its simple registration process that allows anyone with an email address to sign up for an account.
Conclusion
The market is a volatile one, and in order to make the best decisions, it's important to have a provider with a strong background and history. In the end, the most important thing is to do your research. Before you sign up for any exchange, make sure that it's been in business long enough and has a good reputation. This will be your best chance at making money from cryptocurrencies without getting scammed or losing all of your investment money.
Aroound
aroound.com is a blog website with the aim to provide you the latest information around world. It helps you find the most relevant blogs on any topic.
Don't miss on latest updates