Last updated on December 7th, 2021
How To Do Makeup Step By Step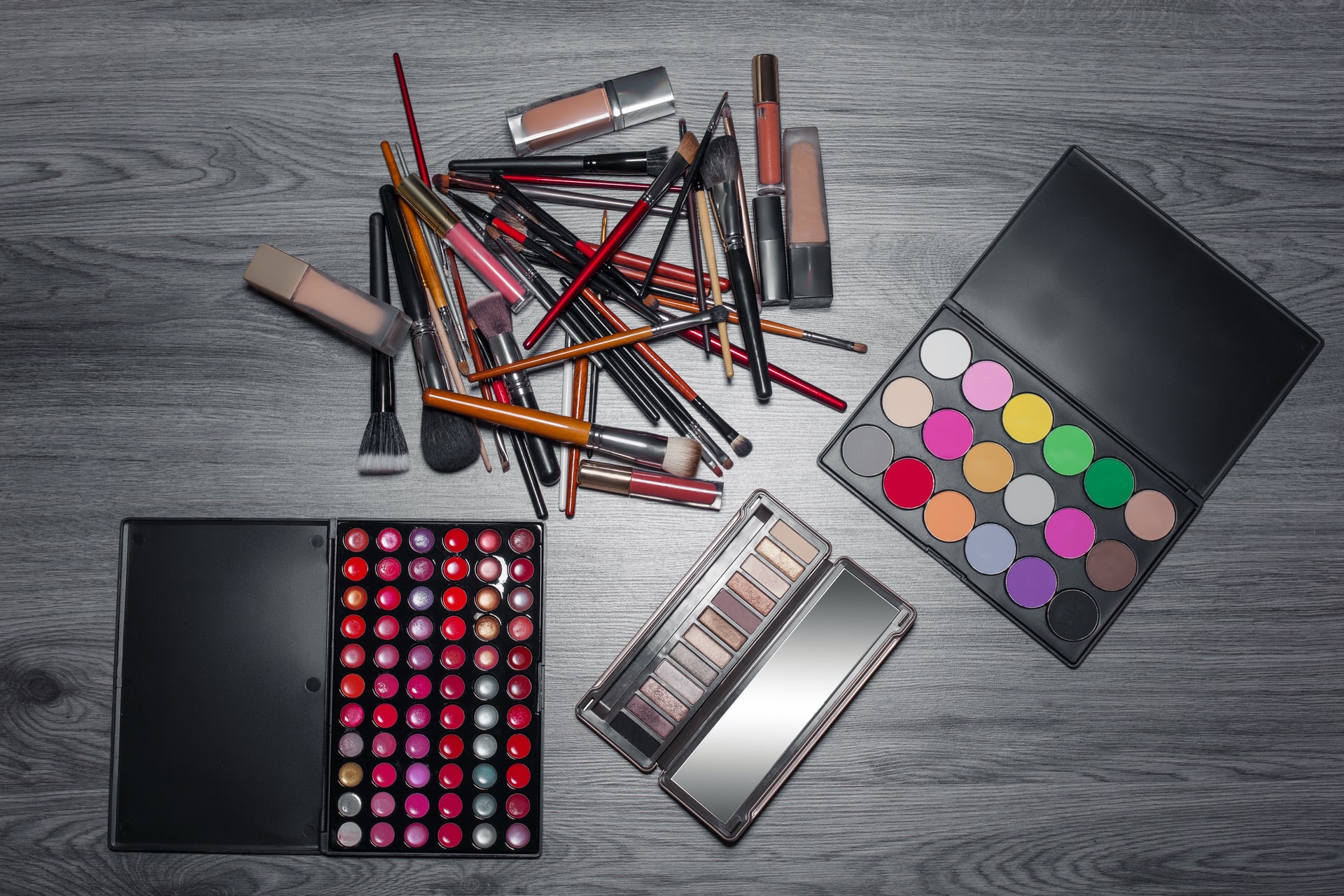 Even though looking good and wearing makeup is a woman's job, it's never easy to find the right makeup. It can be challenging for a woman to find the perfect foundation color, the right lip color, and the eyebrow shape that suits her best.
Nowadays, there are so many makeup brands and different products available on the market. It can be really hard to choose what product would work best for you as well as what colors will go with your skin tone. Not only that, but those beauty tutorials on YouTube can make it harder to determine which looks are too complicated for your everyday wear and which ones are simple enough to do every day.
This article is all about finding that ultimate beauty routine that will work for you and your lifestyle!
Let's see how to apply makeup step by step:
Skin prepping is the most important step before applying any makeup product.
Moisturiser
Moisturiser is a skin care product that softens, smooths and hydrates the skin. It typically includes ingredients such as glycerin, petrolatum, sorbitol water, lactic acid or alpha hydroxy acid.
Moisturising products are usually applied to the skin after cleansing, either daily or as needed. Some moisturisers are designed to provide protection against moisture loss, such as those containing silicone or oils.
Primer
Primers are important when it comes to makeup application. Primers can help in reducing the appearance of pores, filling in fine lines and wrinkles, and providing a base for long-lasting makeup.
Primers can be in many different forms like lotions, creams, liquids and powders. They all have their own benefits and drawbacks. Some primers work better on oily skin while others perform better on dry skin types. The choice of primer should depend on the condition of your skin type and also what you are looking for in a primer – whether radiance or oil control or both.
Color corrector
When it comes to makeup, colour correction is an important tool to have. It can be used to reduce redness, uneven skin tone, and dark circles. Color correctors are like the nerds of the makeup world: They're problem-solving, overachieving, all-around smarties. Instead of just covering up skin issues with flesh-toned pigments, they use visual effects based on colour theory to effectively cancel out redness, purple-tinged dark circles, even dull, greyish skin.
Foundation
Makeup is an art form, one of the most popular art forms, and it has a foundation.
The foundation can make or break your look. A good foundation can do a lot for your skin. It can provide coverage for any blemishes, acne spots, and other imperfections you may have. A good foundation will also make your skin look healthy and smooth out the skin tone.
These are the things that every makeup artist always points out when they're teaching you how to do your makeup like a professional.
Concealer
Concealer is similar to foundation except it's generally thicker and hides dark circles, age spots, blemishes and more by hiding pigments and blending these imperfections into the skin. You should always apply concealer on top of your foundation so it doesn't smudge. Oh, and less is more.
Foundation powder
By using foundation powder, you're able to give skin a matte finish that helps to soak up excess oil for a long-lasting effect, which is perfect for oily skin. Think of this method as a shield to keep your face makeup in place. It's best to apply powder after your other beauty products such as concealer and foundation. It works to set the makeup. To apply, dip the brush in the powder and pat it on the side of the container to remove any excess. You can also blow on the brush.
Bronzer + Blush
Blusher is a cosmetic usually applied to the cheekbones. It adds color to the cheeks so they look healthier. Bronzer provides warmth and contour by adding a slight bronzed hue to the skin.
This section features two types of makeup that are often used together, blusher and bronzer. Both are commonly used for different purposes, but they do have some similarities including that they both provide warmth and contour to the skin.In a nutshell, blush is used to add a flush of color to the cheeks, while bronzer is intended to make the skin look sun-kissed or tan.
Highlighter
Highlighters are light-reflecting products, available in liquid, cream and powder form. They enhance your complexion and give skin a brighter, dewy glow as well as making cheekbones look more prominent.Typically, it's used on the highest points of the face and areas that you want to pop or stand out more. You can apply highlighter on your cheekbones, temples, brow bone, and even on your cupid's bow and along the bridge of your nose.
Eyeshadow
The eyeshadow is a cosmetic product for the eye area. It is a powder, paste, cream or liquid that can be applied to the eyelid and blended with a brush or finger. The purpose of eyeshadow is to make the eyelid appear more colorful and shaded. Eye shadow can also be used under eyes, on eyelid crease, and on cheekbones for contouring.
Eyeshadows come in many different shades from light to dark, from glittery to matte. But may also be used alone on bare skin for a more basic look. There are many products available which contain one type of eyeshadow color such as single-color pots and palettes with multiple types of eyeshadow colors.
Eye liner
Eye liner or eyeliner is a cosmetic used to define the eyes. It is applied around the contours of the eyes to create a variety of aesthetic effects.The application of eye liner is an art form, and a skill that's been honed by many a makeup artist. Eye makeup has been used as a form of expression, power, and even as a form of protection during battle. Its uses have only grown with the introduction of new technologies such as liquid liners and gel pens.
Mascara
Mascaras are products intended to enhance the appearance of the eyes by thickening, lengthening, and usually darkening the eyelashes.
Mascaras are one of the most popular cosmetic products in the United States. This is because they are inexpensive and can be applied with such ease. Mascaras come in a variety of colors, but black and brown are the most popular.Mascaras are usually applied with a brush. Mascaras contain special ingredients that apply the product where it is needed in a precise and controlled manner.
Lipstick
Lipstick is makeup that makes your lips look darker, redder, or shinier. Most lipstick is a waxy, slightly creamy substance in a stick that's tinted with red pigment that colors your lips. It's a cosmetic that dates back at least to medieval times, and probably even farther back than that. Lipstick defines your lips and brightens your smile, provided you choose the right shade. Wearing a lipstick can complete your look, whether it is about looking more credible at a professional setting.
Setting spray
Setting sprays are products that are designed to hold makeup in place all day. They eliminate the need for reapplying makeup throughout the day and can be used on all skin types. Setting spray is a liquid mist, with water and alcohol typically as its main ingredients, that can be used to increase the lifespan of your makeup look, preventing fading and smudging.
Conclusion
For most of the women, makeup is the most important tool in their everyday beauty armory. Makeup mainly is used to change or enhance the way we look, to feel more confident and also to hide our imperfections. Makeup can be termed as a cosmetic device that is used to prettify or add color to your face.
Beauty productBeauty tipsMakeup stepsSkin
Aroound
aroound.com is a blog website with the aim to provide you the latest information around world. It helps you find the most relevant blogs on any topic.
Don't miss on latest updates