Last updated on February 16th, 2022
Top 10 Private Space Agencies in the World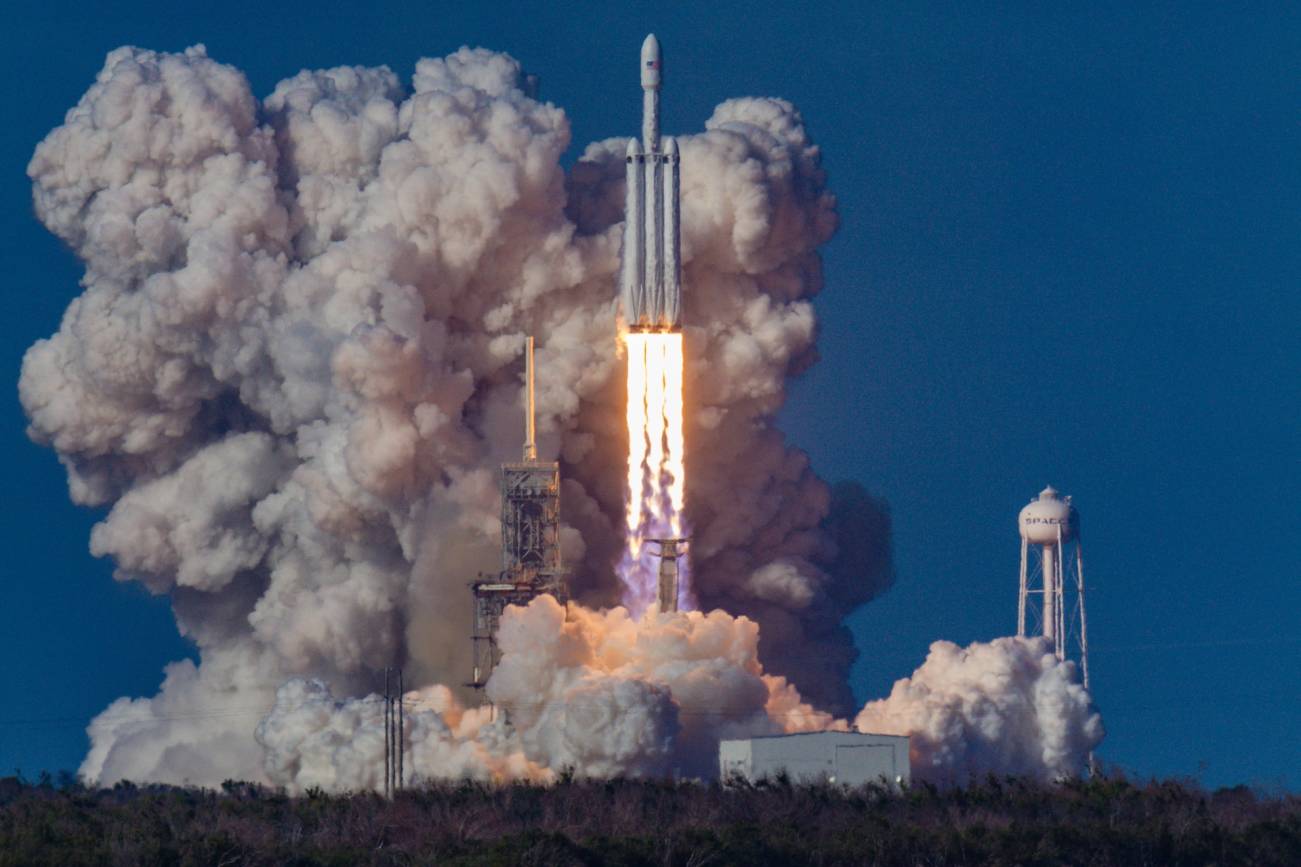 Space exploration has always been a fascinating concept for humans around the world. As the technology advances, many private space agencies are now emerging with ambitious missions to make space colonization a reality. The following are the top 10 private space agencies in the world.
#1. SpaceX
SpaceX is a space exploration company founded by Elon Musk to reduce the cost of space travel.
SpaceX was founded in 2002 to revolutionize space technology, with the ultimate goal of enabling people to live on other planets. The company has developed a family of launch vehicles and spacecraft that it uses to deliver satellites and other payloads into orbit, as well as carry humans into space.
#2. Blue Origin
Blue Origin is an American privately funded aerospace manufacturer and spaceflight services company, founded in 2000 by Jeff Bezos with its headquarters in Kent, Washington. Blue Origin is developing technologies to enable human access to space at dramatically lower cost and increased reliability, from the Earth's surface.
For over a decade, Blue Origin has been designing their rockets with a focus on safety and reliability. The company's BE-4 engine will be powering the next generation of rockets for commercial, civil, and national security missions.
#3. Virgin Galactic
Virgin Galactic is a space-tourism company founded by British entrepreneur Richard Branson. Virgin Galactic will be the first commercial spaceflight company to offer suborbital flights to space and is the world's first private spaceline.
The company has been working on its rocket ship, called Unity, and plans to complete its first test flight by the end of this year. Virgin Galactic has already sold more than 700 tickets for future flights that will cost $250,000 each.
#4. Rocket Lab
Rocket Lab is a public American aerospace manufacturer and small satellite launch service provider. The company was founded by Peter Beck in 2006 and has a wholly owned New Zealand subsidiary.
The company manufactures Electron, a lightweight rocket that can place payloads of up to 150 kilograms into orbit, and conducts launches from the Mahia Peninsula in New Zealand.
Rocket Lab's first test flight took place on 21 January 2017 and was successful.
#5. Boeing
The Boeing Company is an American multinational corporation that designs, manufactures, and sells airplanes, rotorcraft, satellites, telecommunications equipment, and missiles worldwide.
Boeing is the second-largest defense contractor in the world by total defense revenue. It is also the largest exporter in the United States by dollar value. Boeing has been involved in a number of major aerospace projects from NASA's Space Shuttle program to military aircraft including air refueling tankers and airborne early warning and control systems.
#6. United Launch Alliance
ULA has been delivering critical national security, civil, and commercial payloads to orbit since 2006. ULA's Atlas V rocket is the most powerful in America's fleet of rockets. It can launch payloads weighing up to 11,500 kg into low-Earth orbit. ULA has successfully launched NASA missions that have explored our solar system and discovered Earth-like planets orbiting distant stars.
ULA is harnessing the potential of space for humanity. ULA are dreamers inspired by possibilities not yet imagined, believers in the power of technology to change our world for the better.
#7. Copenhagen Suborbitals
This is a story of the world's only crewed amateur spaceflight program. It has been in operation since 2008 and has flown more than ten rocket flights while developing the technologies and techniques needed to fly a human into space.
Copenhagen Suborbitals is an organization that was founded in 2008 by Peter Madsen and Kristian von Bengtson. The goal of this organization is simple but audacious to fly an amateur astronaut to space and return them safely to Earth.
The Copenhagen Suborbitals program is different from other manned space programs because it relies on volunteer labor, crowdfunding, and open-source design for its work.
#8. Astra (aerospace)
Astra is the world's first space company to offer a dedicated orbital launch service. Astra's mission is to improve life on Earth from space by creating a healthier and more connected planet.
Astra offers the lowest cost-per-launch dedicated orbital launch service of any operational launch provider in the world. They provide reliable, affordable and frequent access to space for both government and commercial customers.
Astra was founded in 2016 with the goal of improving life on Earth from space by creating a healthier and more connected planet. Astra offers the lowest cost-per-launch dedicated orbital launch service of any operational launch provider in the world, providing reliable, affordable and frequent access to space for both government and commercial customers.
#9. Orbex
Orbex is Europe's leading private launch services company. They have developed one of the most advanced, low carbon, high performance micro-launch vehicles in the world.
Orbex has a very ambitious goal – they want to be able to offer launches at a fraction of the cost that other companies are currently charging. Orbex is working on developing new launch vehicles and technologies that will make them more competitive in this market.
#10. Northrop Grumman Innovation Systems
Northrop Grumman Innovation Systems, Inc. is an aerospace and defense company that develops and supplies advanced weapon and space systems. The Company produces flight and rocket propulsion systems, aerospace structures, tactical missiles, commercial and government satellites, human capital services, information technology solutions.
Northrop Grumman Innovation Systems operates in four segments: Aerospace Systems; Information Technology; Missile Systems; and Mission Solutions. The Aerospace Systems segment designs, develops, manufactures and delivers integrated systems for aircraft including commercial airliners for the world's major airlines as well as regional airliners for emerging markets. It also produces military aircraft such as the B-2 bomber jet which is capable of carrying nuclear weapons or other armaments to any location on earth without refueling.
Conclusion:
The private space agencies are a new and exciting trend that is taking over the space industry. They are competing with the public agencies in terms of prices, quality, and innovation.
In conclusion, private space agencies have been a huge boon to the industry. Their innovation and competition has made it so much more affordable for companies and individuals to explore the universe.
Blue OriginBoeingRocket LabRocketsULAVirgin Galactic
Aroound
aroound.com is a blog website with the aim to provide you the latest information around world. It helps you find the most relevant blogs on any topic.
Don't miss on latest updates