Last updated on December 8th, 2021
Best Web Hosting Providers For Your Business

A web hosting service provides a platform for storing internet files and making them available to the public. It also provides software to serve those files and tools that can be used to manage those files. Web hosting provides a server to store and distribute files such as web pages, images, and scripts for a website. Web hosts allow people to publish information on the Internet without having to buy and maintain their own servers. They can be either free or paid service providers. Web hosting has become one of the most popular services in today's world.
There are many factors that you should consider when looking for a web hosting provider. You should look at the price, number of features offered, reliability, customer support, uptime guarantee, domain name availability and reputation. In this article we will cover 10 best web hosting providers based on these criteria.
1. SiteGround Web Hosting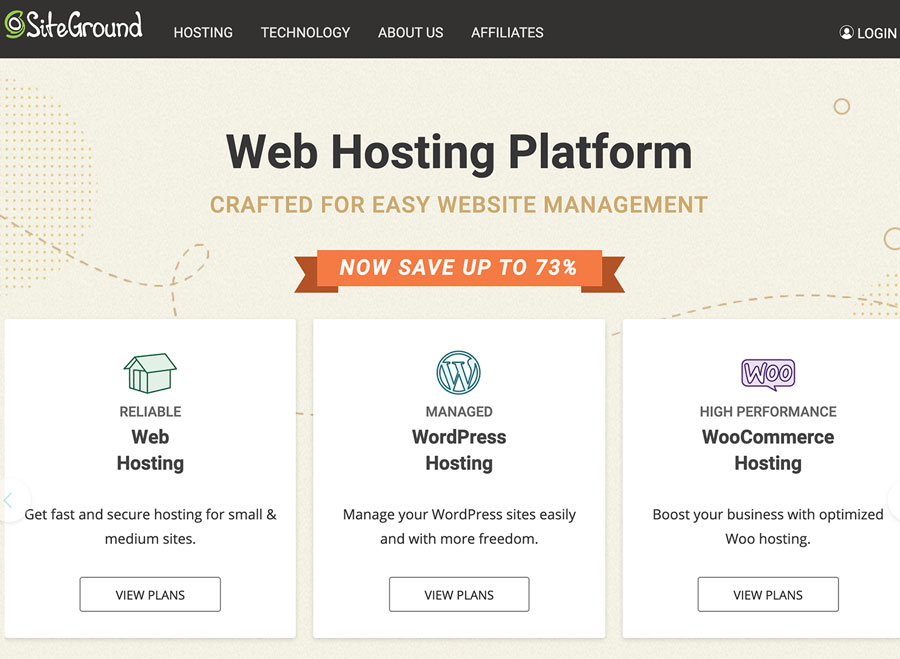 Site Ground has been built with a focus on providing the best and fastest hosting for WordPress. SiteGround is one of the most popular hosts for WordPress.
It offers a 99.9% uptime guarantee, so you can be sure you'll be up and running all the time. It has great customer service, so if you need help, they'll be there to help without making you wait too long for an answer. And it provides their customers with world-class server speed to make sure you don't have any problems loading your pages or images.
2. GoDaddy Web Hosting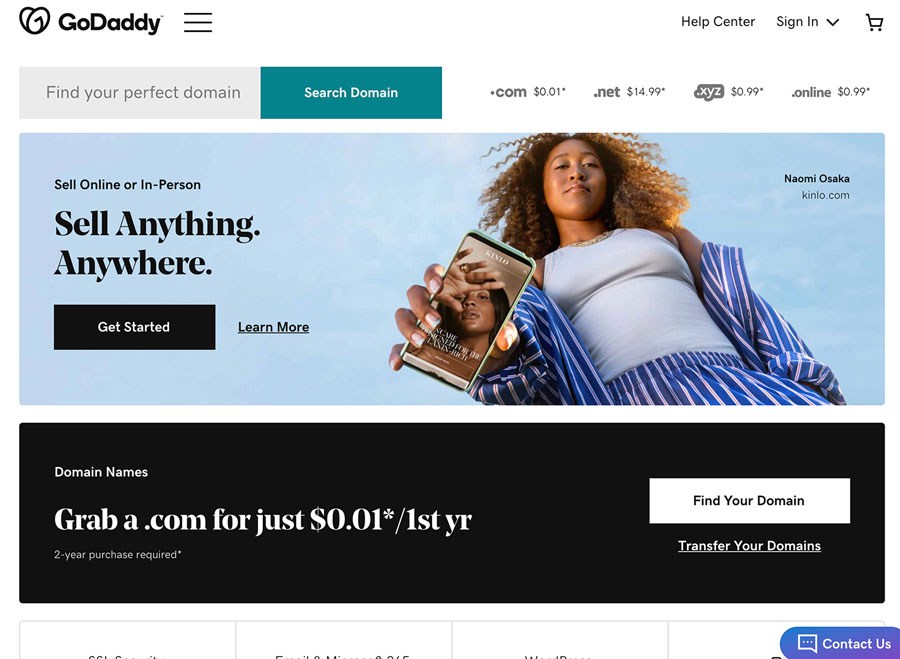 GoDaddy is a popular hosting provider among small, medium and large businesses because it has a variety of packages designed for different sizes of companies. They also have one of the widest selections of website builders on the market. It offers SSL certificates at no additional cost as well as unlimited storage space and bandwidth for their Basic package.
GoDaddy offers a wide range of web hosting services to suit the needs of any business. Their web hosting is reliable and they have been in business for 20 years.
In 1996, Bob Parsons founded GoDaddy in his Scottsdale, Arizona home to focus on domain registration. From its humble beginnings, GoDaddy has exploded into the world's largest registrar, handling over 60 million domain names. And with 2 million customers worldwide, it shows no signs of slowing down anytime soon!
3. Bluehost Web Hosting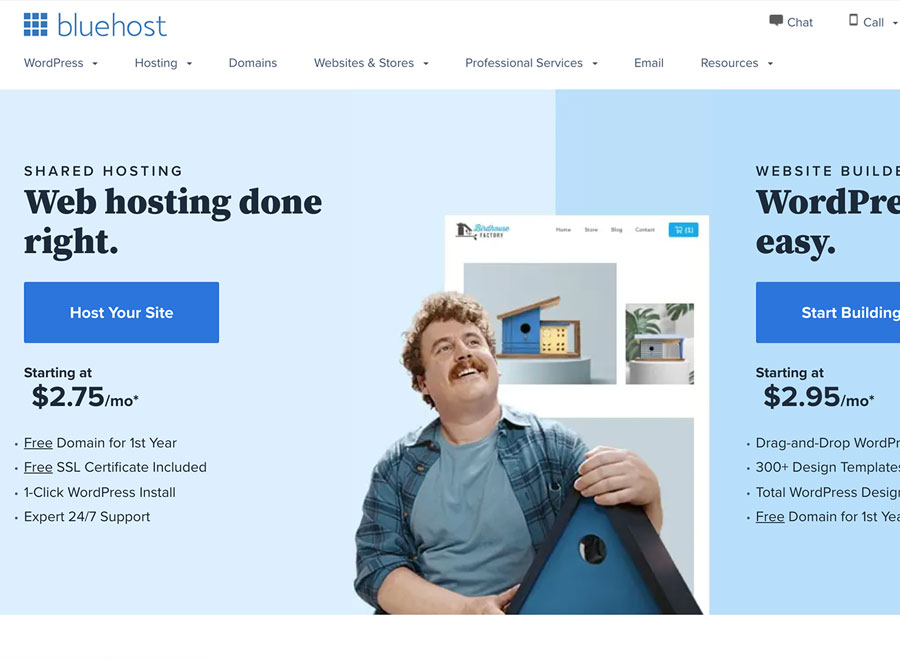 Bluehost is one of the largest hosting providers in America that offers its customers with comprehensive 24/7 customer service, 99.9% uptime guarantee, and award-winning website building tools.
The company was founded in 2003 and has continued to grow ever since. It has more than 1 million domains hosted on its servers. Today, Bluehost is one of the largest hosting providers in America with more than 1 million domains hosted on its servers.
4. Hostgator Web Hosting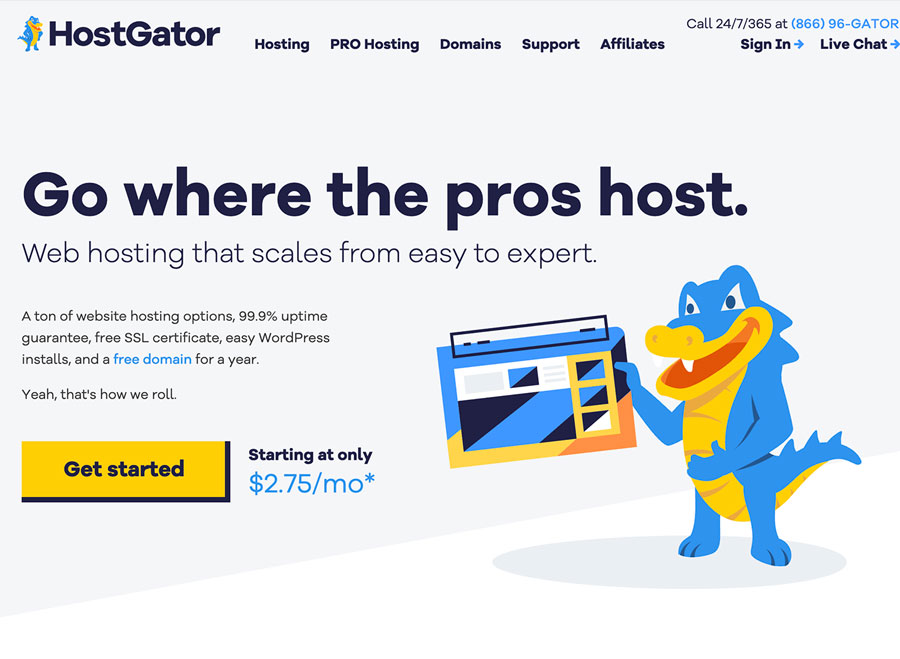 HostGator is the best hosting company for any business that's looking for simple website services. They are the most affordable, but they still provide excellent customer service and quality.
HostGator is an extremely well-known web hosting company that offers great deals on their services. Their prices are much lower than many of their competitors, which is one of the reasons they are so popular.
HostGator also has fantastic customer service and provides 24/7 support to make sure any problems with your site or account can be solved quickly. They also offer additional services like domain registration and SEO tools to help you get started with your site building process.
5. DreamHost Web Hosting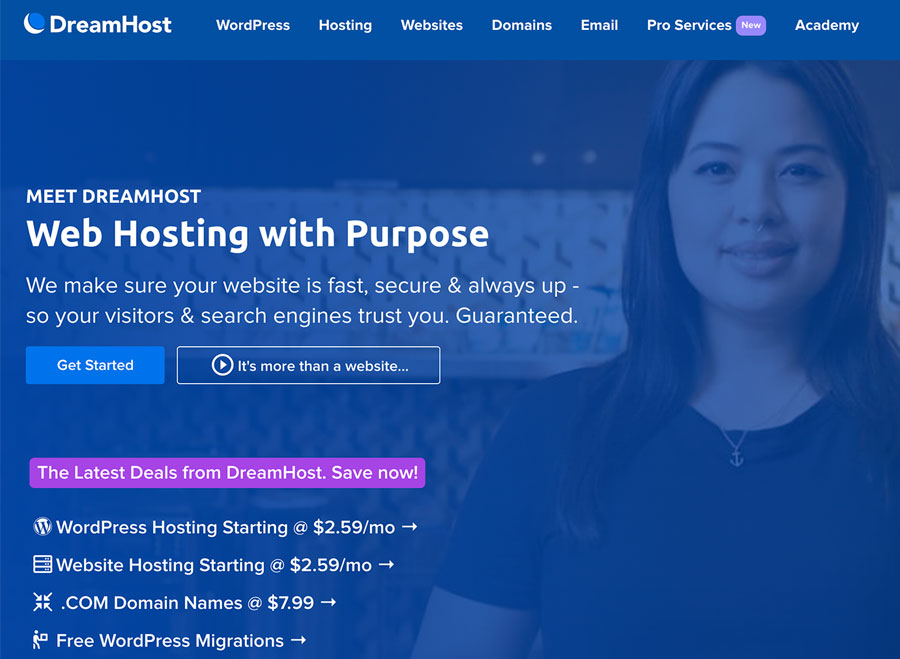 DreamHost is a web hosting provider which has been around for over 20 years. One of the things that make DreamHost stand out from the competition is its focus on success – ensuring sites run well and are efficient.
DreamHost provides a wide range of hosting solutions from shared hosting to dedicated servers, which can be scaled as needed. The company also offers a number of security features, such as malware scanning and secure domain names. In addition, DreamHost has plans to expand into content delivery networks as well as cloud computing services in the near future.
6. GreenGeeks Web Hosting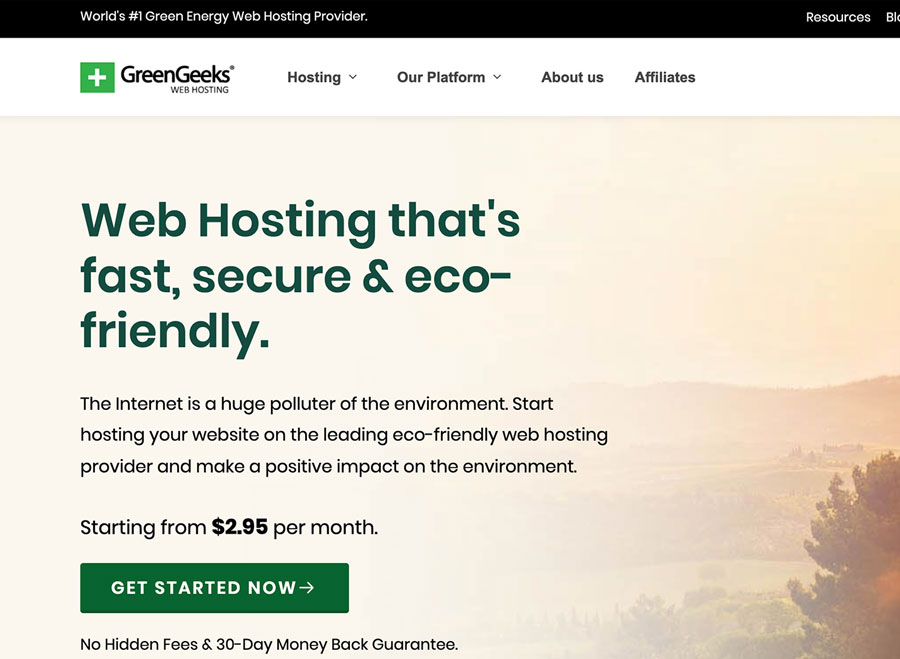 GreenGeeks is a company that is dedicated to being environmentally friendly. They offer a variety of services including web hosting, domain registration, and SSL certificates. GreenGeeks's goal is to have as little environmental impact as possible in all they do, including in their data centers.
7. Hostinger Web Hosting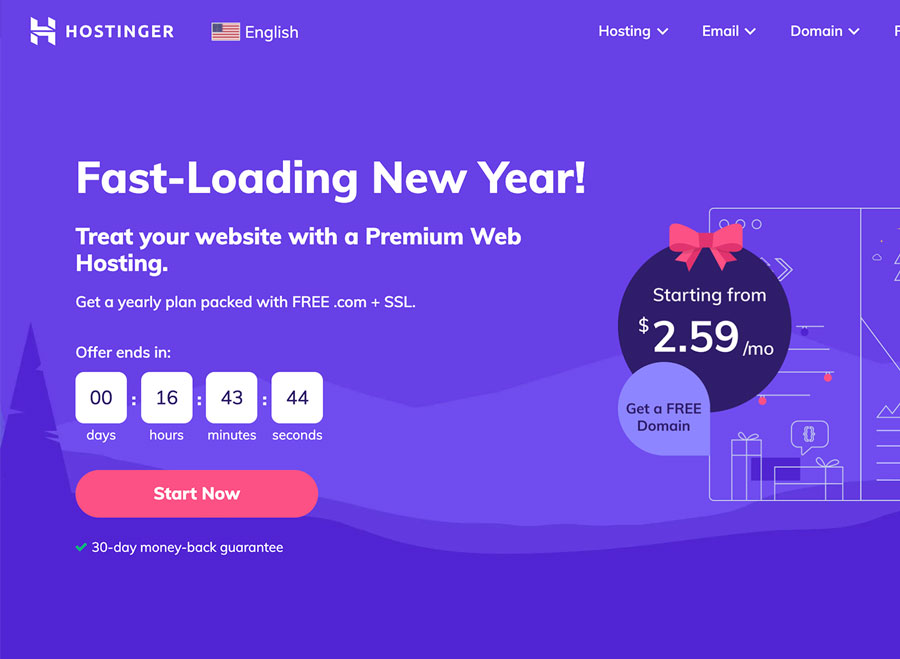 Hostinger is a reliable web hosting service that has been around since 2004. They offer a variety of web hosting packages to suit all needs and budgets. The most popular package is their Unlimited Web Hosting plan which includes unlimited domains, disk space, bandwidth and email accounts. Hostinger also offers discounts on domain registration and renewal as well as SSL certificates for those who want to protect their site with an SSL certificate at checkout.
Hostinger provides 99% uptime guarantee with the use of some of the best hardware and software in the industry. They ensure that their servers are always up and running by using RAID 10 storage systems, segmentation and hot back-ups. Hostinger has 24/7 customer support waiting to solve any issue that may arise with your website or company contact information for those who need assistance.
8. Namecheap Web Hosting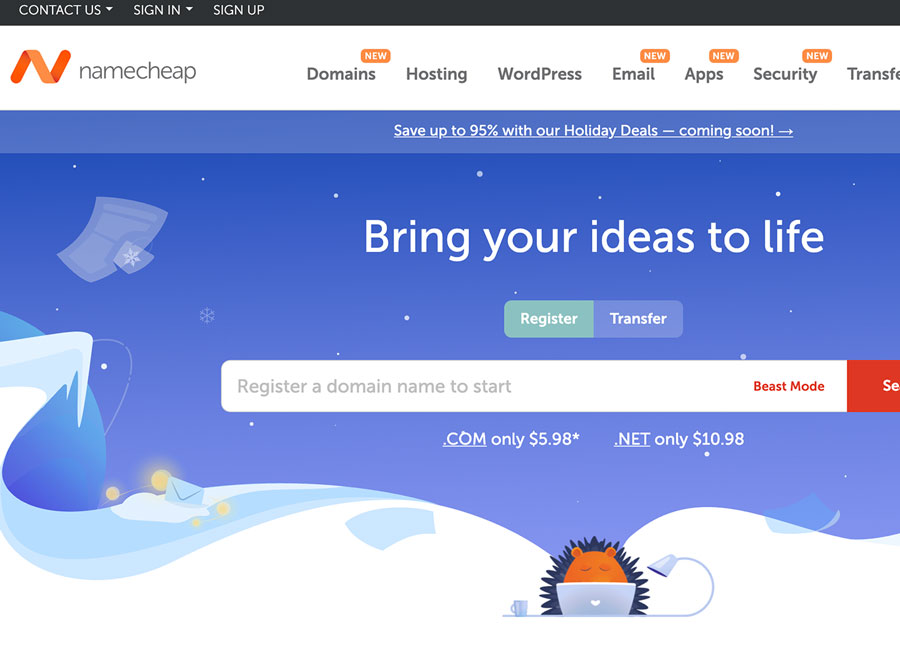 Namecheap has been providing domain registration and management services since 2000. They were one of the first registrars to offer such a service.
They provide web hosting services for individual website owners, small and medium-sized businesses, and large enterprises.
Namecheap began by providing just domain registration and management services which were their focus for over a decade. They then added website hosting in 2012 and continue to expand their service offerings with each passing year.
9. A2 Hosting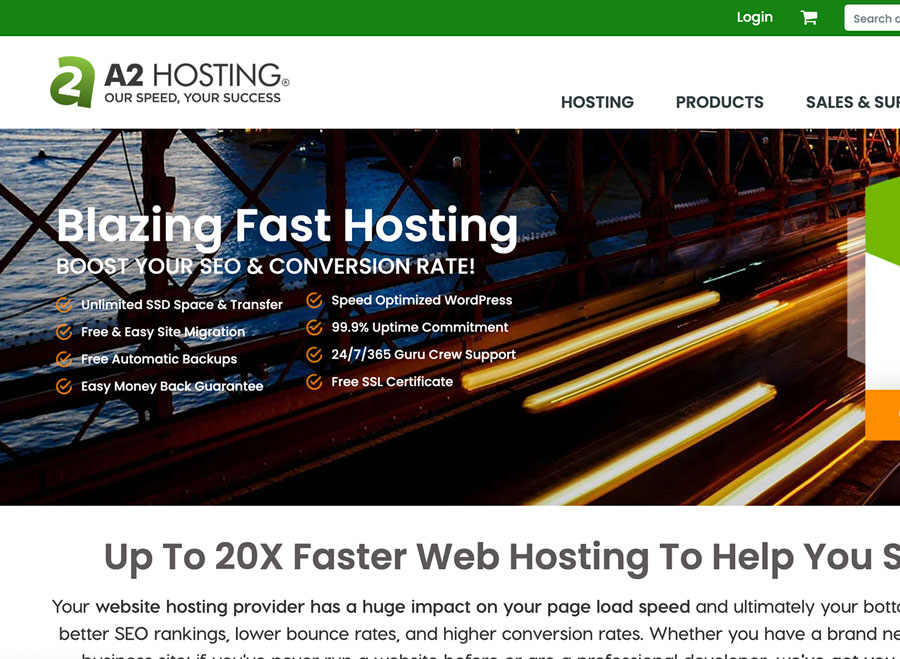 A2 Hosting offers Managed WordPress Hosting services. The company was one of the first to offer this type of hosting service in the world. They have been providing Managed WordPress Hosting solutions since 2002, and they use their experience to ensure that customers can access their sites quickly and securely.
The company's customers include individuals, professionals, bloggers, small businesses, photographers, non-profits organizations, education institutions and large corporations. These customers are able to choose from different types of plans depending on their needs.
10. InMotion Web Hosting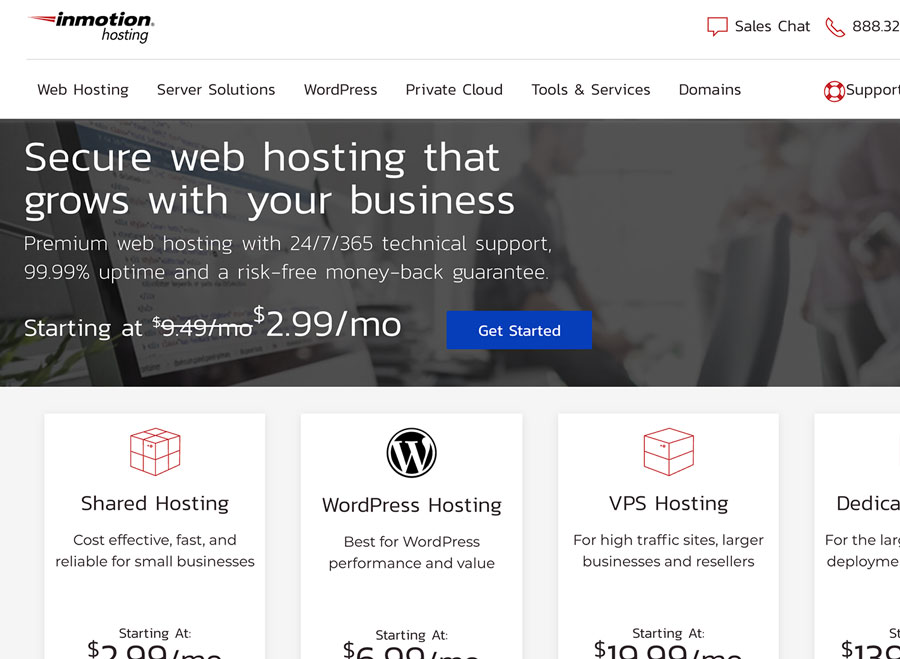 InMotion Web Hosting is a leading web hosting provider that offers the latest technology and hosting solutions to its customers. The company specializes in providing high-quality service to businesses of all sizes, from startups to enterprise-level organizations.
Conclusion
The market for web hosting has increased significantly over the past decade. There are now so many options to choose from that it can be difficult to figure out which is best.
It's important to note that not all web hosts are created equal. Some offer more features than others, some provide better customer service, and some have better pricing.
After researching the top web hosting companies on the market, I have narrowed it down to my top 10 picks for the best web hosts. These are my personal favorite host options based on their features and prices.
Charulatha
I'm Blogger wrote a wide range of topics books, news, stories, photos, and videos on a variety of topics.
Don't miss on latest updates