Last updated on December 25th, 2021
13 Great Email Marketing Tools Every Marketer Must Know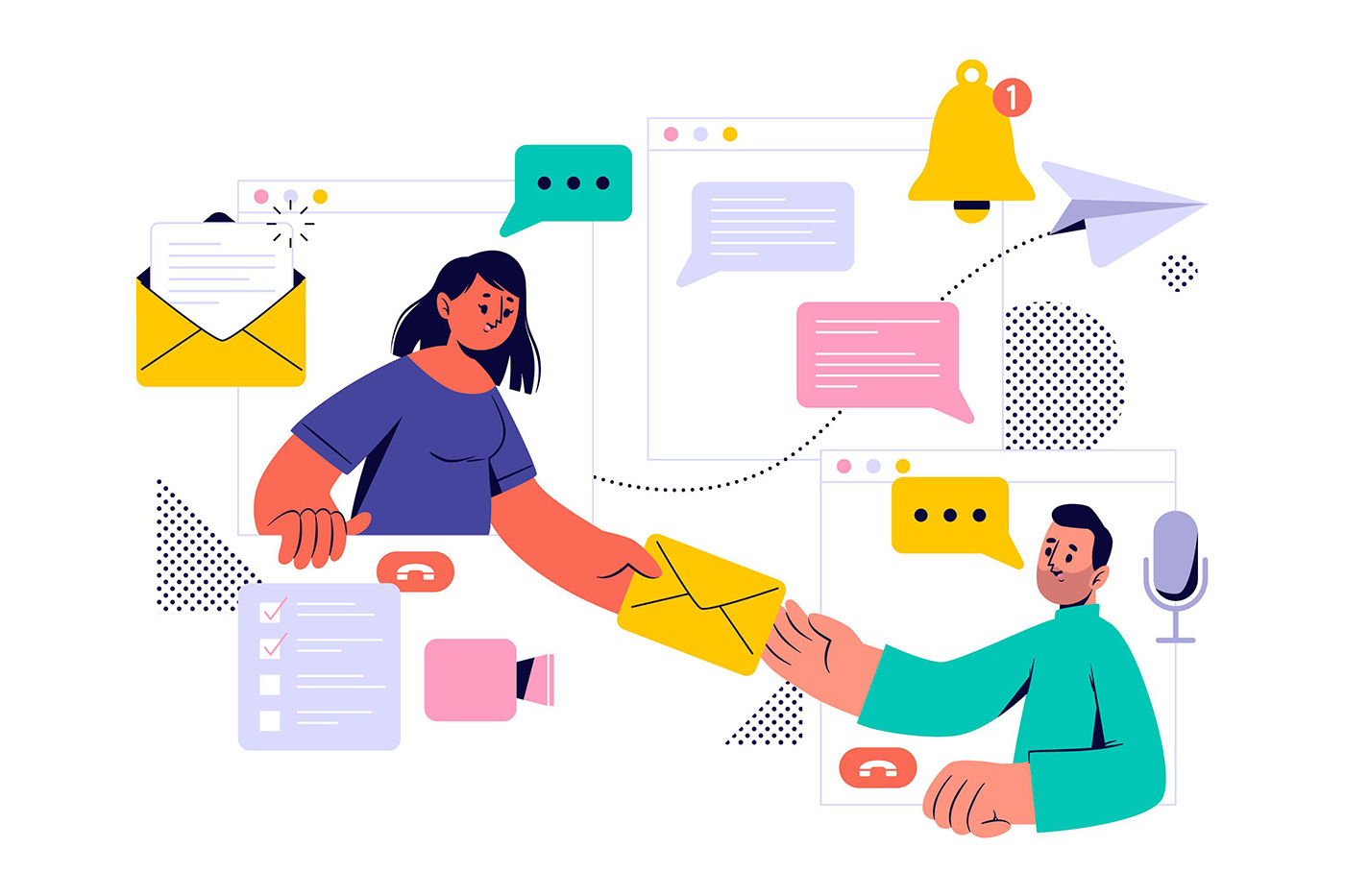 Email marketing is a powerful tool for marketers. It's cheaper and more effective than other marketing channels. But how do you find the best email marketing tools?
In this article, we'll cover some of the best email marketing tools out there.
What Is Email Marketing Tools
Email marketing is an effective way to communicate with prospects and convince them to take some kind of action. It is one of the most common ways of digital marketing. A lot of people are still getting started with email marketing. It's possible to use a range of free or paid services to create email newsletters. To help you find the right software for your company, we have compiled an overview of the best email newsletter tools available today.
1. Mailchimp
Pricing: Free up to 2,000 subscribers
Mailchimp is a marketing automation platform that helps businesses manage their email campaigns. Mailchimp offers a free trial, which you can use to test the software before you decide to have it work for your company. Mailchimp also has a tutorial, which will teach you how to correctly set up your account and start using it. Mailchimp's main features are email creation and sending, e-commerce integration, list segmentation, lead nurturing and analytics.
2. AWeber
Pricing: Free up to 500 subscribers
AWeber is an all-in-one email service that provides features like A/B testing, automation, and follow-up sequences.
AWeber is an award-winning email service that has evolved into more than just a simple email marketing tool. It provides the essential email marketing tools so enterprises can track their customers' interests and send them what they want to read. They can also test the effectiveness of different emails by sending them to two separate groups of people with two different subject lines or content.
3. Campaign Monitor
Pricing: Starts at $9 per month
Campaign Monitor is a campaign management tool that enables marketers to manage their email, social media, and other digital marketing campaigns. Campaign Monitor's email platform has features like support for multiple languages, unlimited storage space per account, the capability to create templates for future use in email campaigns, and more.
Campaign Monitor has just introduced a new feature that enables organizations to set up automated workflows to follow up with past contacts who have opened but not clicked on an email.
This is a really useful tool for sales teams, because of the sheer volume of emails that are sent out each week. It is easy to miss the 'tail' of an email campaign, so this automation is particularly helpful in making sure there are no opportunities missed.
4. HubSpot Email Marketing Tools
Marketers use the tools to create awesome emails with outstanding content for awesome audiences. With HubSpot's email marketing tools you can do everything from design templates to send the perfect personalized emails without waiting on designers or IT.
HubSpot's platform is considered one of the most powerful in the industry because it enables marketers to do all their email marketing work from a single place. HubSpot Email Marketing Tools is a platform that can help you to create targeted email campaigns, automate your marketing, and measure the impact of your emails. These tools were built on a platform that allows you to manage your contacts and follow-ups in one place.
5. GetResponse
Pricing: Free Up to 500 contacts
GetResponse is a platform that offers various tools and options to help you get the most out of your marketing efforts. GetResponse helps you create landing pages, manage your email marketing, and host webinars.
Getresponse has built up a loyal customer base that includes small businesses to Fortune 500 companies in over 150 countries. Email marketing is a powerful tool in any marketer's arsenal but it requires a lot of work to stay on top of things like content creation and list segmentation. With Getresponse email marketing features, marketers can create dynamic content without compromising on design or personal.
6. ConvertKit
Pricing: Free up to 300 subscribers
ConvertKit is a platform that will be able to help you grow your email list with ease. With the free version, you'll be able to create unlimited landing pages and forms to build your subscriber list. There are a variety of features available with ConvertKit, such as automation and optimization tools. These features allow you to automate your campaigns and send customers emails based on their behavior. ConvertKit is an email marketing platform that has grown steadily in popularity in recent years.
The most attractive part of ConvertKit is its simplicity. It's easy to use, and the workflow is intuitive. You'll be able to find your way around ConvertKit without much trouble and can focus on building your subscriber list and sending your newsletter out.
7. Constant Contact
Pricing: Starts at $20 per month
Constant Contact offers a powerful suite of digital marketing tools that simplify online marketing for small businesses and non-profits.
The Constant Contact suite of tools is offered to organizations at a low monthly or annual fee, and it includes email management, fundraising reports, social media management, online store integration and more.
One of the most popular features is the email marketing software. The software gives business owners a way to stay in touch with their followers in a relevant way. It also helps them build relationships by providing an opportunity for them to share special offers and events with their subscribers.
8. Sendinblue
Pricing: Free up to 300 emails
Sendinblue is a cloud-based email marketing tool that helps you create and send better emails. It has a companion mobile app, a social media marketing tool, and a reporting platform.
All Your Digital Marketing Tools in One Place Promote your brand and grow your business with beautifully designed emails. Professional email marketing has never been easier Sendinblue is a cloud-based email marketing tool that helps you create and send better emails.
9. Benchmark Email
Pricing: Free up to 250 emails per month
Benchmark's email marketing platform is the best way to reach new customers and keep existing customers engaged. With Benchmark, you can create responsive, visually appealing emails with powerful features like A/B testing and segmentation. Benchmark also offers a full spectrum of marketing services from lead nurturing to customer retention, all from one user-friendly dashboard.
With Benchmark Email, you can quickly and easily create email marketing campaigns, track marketing performance, and monitor customer behavior. With Benchmark Email's powerful analytics dashboard, you can get a complete view of your campaign's success in no time.
10. MailerLite
Pricing: Free up to 1000 subscribers
MailerLite is an email marketing tool that helps marketers with their email campaigns. It offers features for customer acquisition, engagement, and retention with automation, reporting & tracking tools. MailerLite is the world's largest email marketing platform to create and send beautiful emails.
It is a marketing automation and CRM platform that helps companies to create email marketing campaigns with features like automation, landing pages, surveys and more. Also includes integrations with all major CMSs and e-commerce platforms. It provides templates for every campaign type that comes with detailed walk-throughs to get you started quickly. MailerLite has a free plan that includes up to 500 subscribers which is perfect for small business owners who want to test the waters before going all in.
11. Sender.net
Pricing: Free up to 2500 subscribers
Sender.net is a cloud-based email marketing tool that helps with email list management and automates email campaigns. The tool features a drag-and-drop editor, bulk senders, segmentation, and personalization. It also integrates with Shopify, MailChimp, Stripe and PayPal for easy payment processing.
Sender is perfect for small businesses who want to integrate their email list with their revenue channels. Sender is the world's most affordable and easy to use email marketing platform, that helps you save time and money on email marketing.
12. Mailjet
Pricing: Starts free 6,000 emails per month
Mailjet is email delivery service that helps marketers, developers, and enterprises to stay in touch with their customers. Mailjet provides a single platform that empowers businesses with the essential tools required to execute marketing campaigns and send out SMS messages.
Mailjet has been helping people be more productive in their work for years. It has helped brands like KIA, Microsoft, and American Express to leverage emails as a core part of their customer engagement strategy and further grow their business. Mailjet offers a visual editor with pre-designed layouts and graphics. With this tool, you can create and send beautiful and responsive emails in just a few clicks.
13. Stripo
Stripo is a graphic design tool for email newsletters. It simplifies the process of designing, so you don't need any skills in HTML or CSS.
The best thing about Stripo is that it's free. You can use Stripo to build your email templates and export them to your email newsletter application of choice – Gmail, Outlook or Office 365. You can also use Stripo to create beautiful emails with prebuilt templates and modules that are already built by experts in the industry.
Conclusion:
The conclusion of this article will summarize the key points discussed in the article and provide insights into how to use these 13 great email marketing tools.
This is not an exhaustive list of all the email marketing tools out there. Instead, I've tried to focus on some of the most popular and effective tools that marketers use to boost their success.
Now that you've seen some of the key emails marketing tools you need for your business, it's time to put them to work! Remember these three important tips for using these email marketing tools: make sure your content is engaging; make sure your subject lines are compelling; and make sure you can track who opens your emails.
Cloud SolutionsEmail MarketingInbound MarketingInternet MarketingNewsletterOutbound Marketing
Aroound
aroound.com is a blog website with the aim to provide you the latest information around world. It helps you find the most relevant blogs on any topic.
Don't miss on latest updates