Last updated on March 2nd, 2022
Lessons Can Be Learned from "Rich Dad Poor Dad"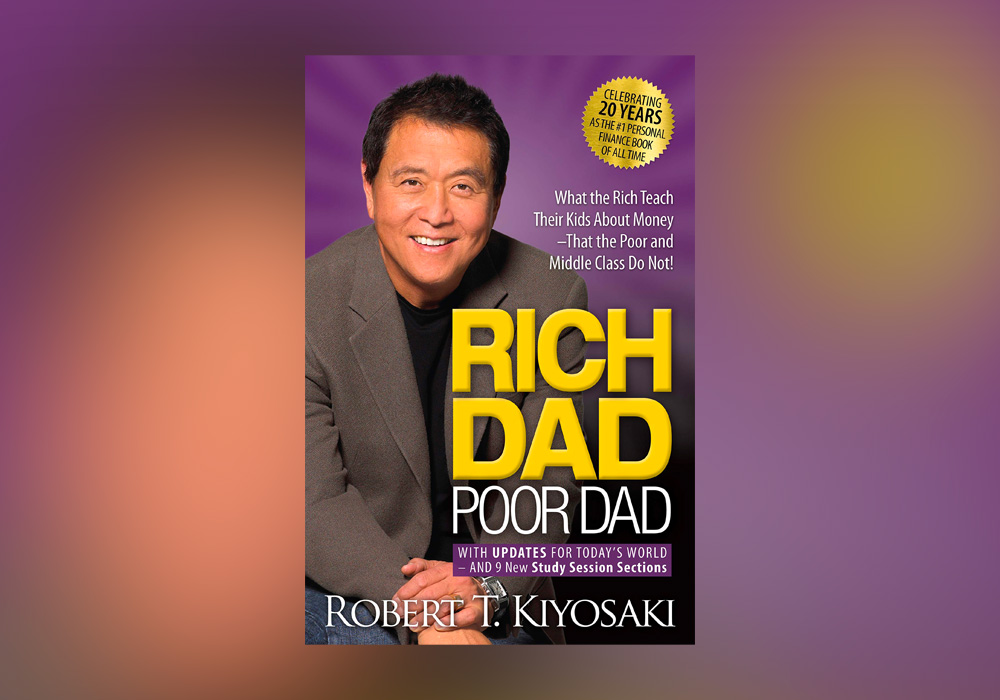 The book Rich Dad Poor Dad is about the difference between a person who has good financial habits and one who does not. The author, Robert Kiyosaki, writes about the lessons he learned from his two fathers and how they affected his life.
The book is written in a way that appeals to readers of all backgrounds. It includes personal anecdotes, stories of other people's lives, and explanations of financial concepts.
#Put your money to work.
Put your money to work is a financial term that means investing money to make more money.
The idea behind this phrase is that if you make an investment, you will have more money in the future than you would have otherwise because of the interest or other benefits gained from your investment.
#Amount of money retained matters.
It is not the amount of money you make, It's the amount of money you keep that matters.
The amount of money retained matters because it is the difference between a business that is profitable and one that is not. Retained earnings are what's left over after a company subtracts expenses from its revenues.
Retained earnings are important because they can be used to reinvest in the company, pay off debt, or distribute to shareholders as dividends.
#Acquire assets.
Rich people acquire assets while poor accumulates liabilities, Your choices will determine your fate.
Rich people can be seen as those who are able to accumulate assets for their future. The rich accumulate assets primarily by saving, investing and developing. Poor people usually accumulate liabilities that require money to service or repay debts.
#You are not born to work for others for lifetime.
Most people consider this salary as their life, Completely forgetting the life possible beyond that.
In the modern world, people are not born to work for others for their entire lifetime. They have the ability to choose what they want to do and how they want to do it.
With a lot of job opportunities available, people can now choose a career that is best suited for them. They can also decide on the type of work environment that they would like to be in. Some people prefer being at home while others prefer office environments.
#Gain financial knowledge.
Financial knowledge is a skill that will help you in your lifetime. It is important to know how to save money, how to make investments and how to plan for the future.
Understanding the basics of financial management is an important skill for success. It's important to understand how to save money, how to make investments, and how to plan for the future. By understanding these things, you will be able to make more informed decisions about your finances.
#Winning means not being afraid to lose.
Winning has always been a point of high stakes. There are many examples of people who have lost and never had the chance to win again. This fear can cause them to be unhappy with their life because they don't want to take chances and lose. However, this fear is unfounded because it's not impossible to lose. Never be afraid to take calculates risks.
#Pay yourself first.
The idea is to set aside a fixed amount of money from each paycheck and put it in a savings account. This will make sure that your money is earning interest, instead of just sitting in your checking account and losing value to inflation.
It's important to pay yourself first because if you wait until the end of the month, you may have already spent the money on things you don't need.
#Dream big.
The phrase "dream big" is often used in popular culture to encourage people to set goals that are difficult, but achievable. This is because the phrase is a reminder of how far one can go if they put their mind and effort into it.
The phrase "dream big" can also be applied to the workplace. Many companies use this phrase as a motto for their company because it encourages their employees to be ambitious and reach for success in all that they do. Dreaming big is the most important thing that you can do in your life. It doesn't matter what you dream of, as long as it makes you happy.
Charulatha
I'm Blogger wrote a wide range of topics books, news, stories, photos, and videos on a variety of topics.
Don't miss on latest updates